---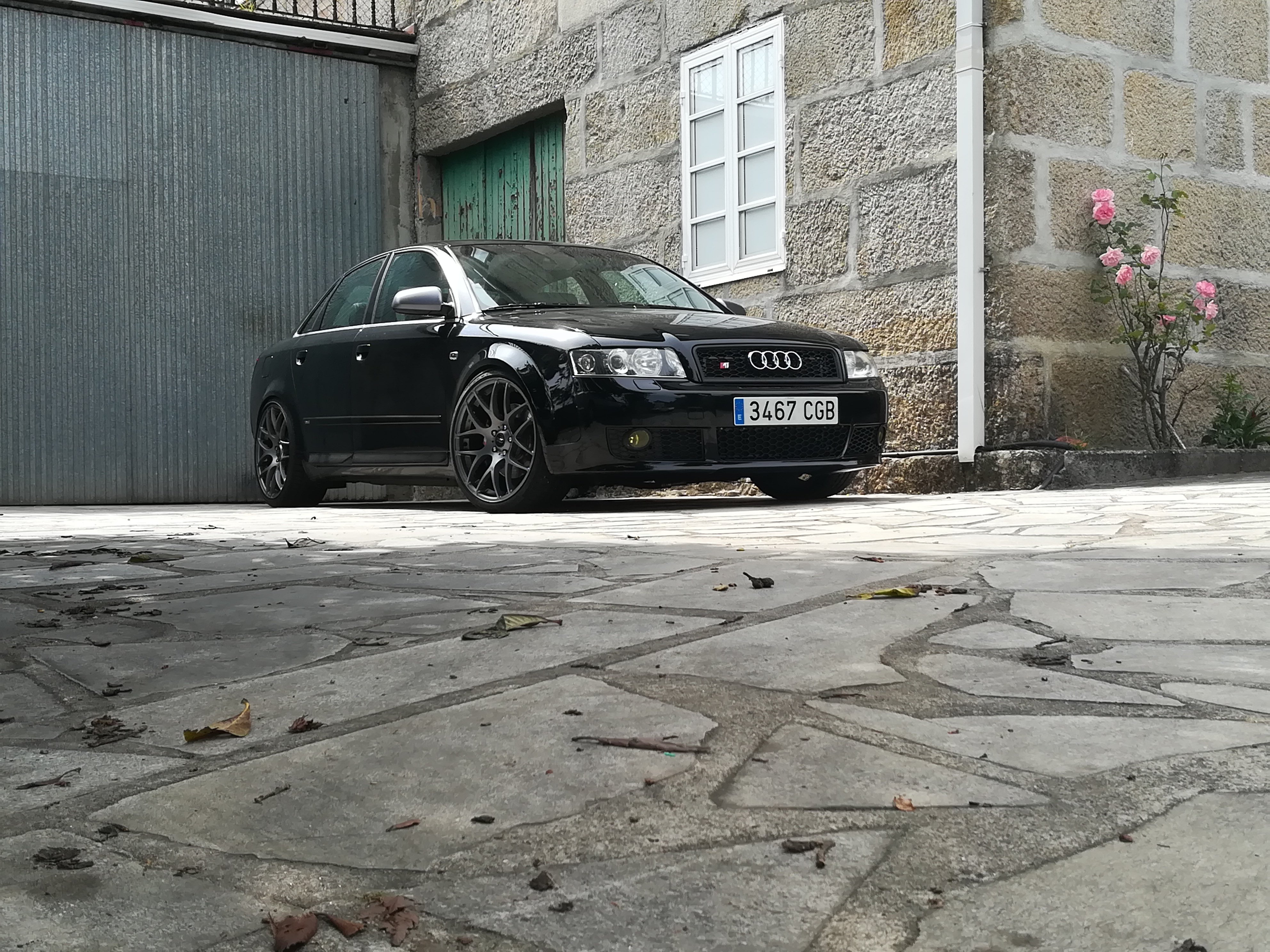 Content Count

307

Joined

Last visited
Información de perfil
Género
Ubicación
Coche

audi a4 b5 1.8 t pre restyling--audi a4 b6 negro
Hola a todos,me surge un problema Con la válvula de descarga, hace tiempo compre la válvula de descarga apr r1 para mi a4 b6 1.8t, en teoría se tiene que poner en la misma posición que la original, (si no es así y me equivoco que alguien me diga por qué no o por qué tiene que ir de otra forma) el caso es que el día que cambie una y puse la otra no recordaba la posición que llevaba la original, entonces no se si la llevo mal puesta, la duda me surgko por que el otro día echando un ojo en el etka me salía al rever que como la puse yo, espero que alguien me pueda ayudar, os dejo una foto del etka y otra de la válvula con las dos bocas coloreadas, con que me digáis que color de boca va a la inlet pipe y cuál va al íntercooler ya me apaño, muchas gracias y perdonar por el tostón

Te refieres a que no pita el cuadro o a qué no sale el aviso en el fís?

Buenas, por aquí estoy de nuevo, por fin monte el volante del rs4 b7, lo que hice fue un apaño, con el cableado de un b7 hice la conversión de 2 dos disparos del airbag a 1 de b7 y también monte el claxon, pero me gustaría saber que cable de volante, slms y anillo de airbag necesito en caso de que pretenda en un futuro sacarle provecho a los botones del volante

Mi coche es mío, no lo comparto con nadie ajajaj

Y por ahora no lo conseguirás ajjaja

Muchas gracias compañero, y eso de el emulador que es? Una pieza o una configuración de vagcom?

Buenos días, me gustaría saber que necesito para montar el volante del audi rs4 b7 en mi b6, y que alguien me explicará cual es la función de los botones que trae, tiene un + y un - en un lado, y en el otro una letra "S" y otro botón que pone "Mode" sería posible hacer que los botones funcionarán? Y en el casa de que todos no, alguno de ellos?

Menuda obra de ingeniería, to tengo una inlet pipe para el caudalimetro de 2,75 pulgadas, pero no tengo muy claro como podré acoplarlo a la caja del filtro de serie, puesto que quiero llevar un filtro de sustitución, no. Uno de esos cónicos

Exactamente es igual el turbo, tanto en tamaño como en anclajes, el k03s la diferencia es interna, no tiene problemas de adaptar nada puesto que es plug and play

Exactamente, ami no me dejaba entrar en el modulo del xenon para hacer el ajuste básico y fue puentear el cable y todo solucionado

Cago en la leche, que bonito esta yo pille en su momento un 190 pero sedán y delantera, sin duda a día de hoy me hubiera pillado un quattro Avant o un s4 Avant, pero no hay para tanto....

Frenar frena de sobra, no pero como dice @Carlisu84 el único motivo es por estética,

Si, lo ideal es 19x8,5 et 35... También influye mucho la altura del coche, por que cuando lo bajas cambiando muelles el sistema de brazos como que se Pete para adentro.... Unas llantas con et 30 por ejemplo con suspensión comfort pueden salir por fuera de la aleta y si bajas el coche quedarse dentro ya...

Dudo que la cuerda en el volante pase itv...